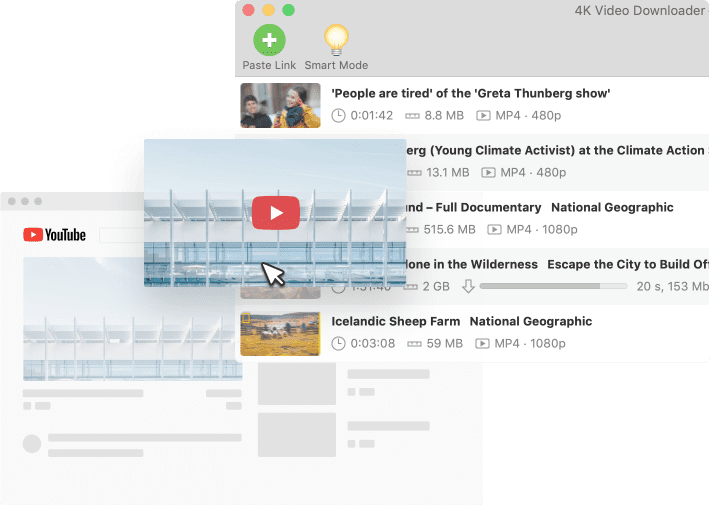 Scrambling for ways to download YouTube videos has been a regular hobby especially for those who want to consume videos offline or simply downloading material. For a content creator like me, I sometimes prefer skipping steps in downloading my YouTube videos by simply opening a specific application and going for it.
Nothing has been more convenient than 4K Video Downloader where I can simply download things fast in three steps. Here's how I do it:
Step 1: Open the video
Open your web browser in your laptop and go to YouTube.com. On the search bar, type the title or keywords of the video you wish to view and download.
Step 2: Copy the link of the video
There are a bunch of ways you can get the link of the video. The most familiar but sometimes ineffective is directly getting the URL on the address bar of your browser. For a slowly but surely acquisition of the video link, take a look at the lower right corner of the video. Just below it is a "share" button. Click it and a link will conveniently appear for you to copy.
Step 3: Paste and go!
This step is the best and most convenient there is. In your 4K Video Downloader, just click "paste link". It does all the work for you. It is found on the top left corner of the app so you will not miss it.
After successfully locating the video, it will lead you to another window where you can customize your download. You can immediately choose any resolution of the video or even rip out just the audio from the video. What is better is you can anticipate the file size as it is already presented.
Just a fair warning
With 4K Video Downloader, you can simply download anything on YouTube. Even some websites also work with the downloader so the possibilities are endless. Just be sure to do good and not infringe any copyright.